<![if !vml]>

<![endif]>



MEET SKEETER KITEFLY—
in two disturbingly hilarious novels by P. S. Ehrlich

At the age of six she was already a natural-born ARSONIST: headstrong,
highstrung, bursting with energy, a buttoncute hyperball of fire. From
childhood in the Sixties through teendom in the Seventies, she grows up
(somewhat) to be a trim little taut little NIFTY little partybabe: eager to set
any night ablaze, jampacked with artful antics—

_______________
Skeeter Kitefly's
Titular Assets

COMPACTIFICATION
behind the scenes


RoBynne O'Ring's
GRUNTS OF
PASSION
_______________
_______________


About the Author
_______________




Last Updated

May 15, 2011


For all this and much more,

click here to check out what's in
The Ups and Downs of Skeeter Kitefly

followed by its sequel,
Skeeter Kitefly's Sugardaddy Confessor
not to mention the subsequent series of
Skeeter Kitefly's Titular Assets

and a furtive glimpse behind Ms. Kitefly's thrillingly condensed scenes:
Compactification

PLUS, NOW AVAILABLE ON A WEBPAGE NEAR YOU...





_______________
"Gleeful, high-octane humor."
—Unlikely Stories





Selections from the
Skeeter Kitefly books
(and other
P. S. Ehrlich output)
have been published online in:
• Ten Thousand Monkeys
• (1) • (2) • (3)
• (4) • (5) • (6)
• (7) • (8) • (9)
• (10) • (11) • (12)
• (13) • (14) • (15)
• (16) • (17) • (18)
• Unlikely Stories
• (1) • (2) • (3)
• (4) • (5) • (6)
• (7) • (8) • (9)
• (10)
• The Sidewalk's End
• (1) • (2) • (3)
• (4) • (5) • (6)
• (7) • (8) • (9)
• Thieves Jargon
• (1) • (2) • (3)
• (4)
• Entropic Desires
• (1) • (2) • (3)
• Pulse Literary Magazine
• (1) • (2) • (3)
• DigiZine
• (1) • (2)
• The Fiction Warehouse
• (1) • (2)
• The Shadowshow
• (1) • (2)
• Organic Lit. Experiment
• (1) • (2)
• Wilmington Blues
• October Moon
• The Swamp
• Open Wide
• Bastard Fiction
• The Cerebral Catalyst
• Cherry Bleeds
• Internet Fiction
_______________

Printmag selections
have appeared in:
• Arnazella
• Spindrift
• West Wind Review
• Cacanadadada Review
• Culebra!
• Delirium
• Dog River Review
• The Duckabush Journal
• Happy Lamb
• irresistible impulse
• Laundry Pen
• The Lithic Review
• Livonia
• Lynx Eye
• Not Necessarily
• Over the Wall Review
• Rhapsoidia
• S.L.U.G.fest, Ltd.
• South Coast
Poetry Journal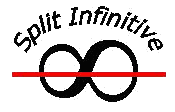 A Split Infinitive Production




a skincrawling
tale in a tub

(a little to the right of spring)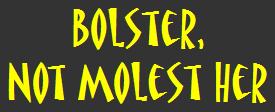 Being (and Nothingness) with Vicki Volester


THE SAME AUTHOR
Grinning Kite image copyright © 2002
by TLC Productivity Properties LLC,
and its licensors:
all rights reserved. Kite image may not be downloaded or saved; used only for viewing purposes.



three generations of
unexpectedly dramatic
family saga in
Fine Lineage

an elongated column
of family trees covering
an extensive string
of webpages


BAGELANNA

A Tale of the
Thrice-Ten Realms


(Skeeter Kitefly's favorite book)


Contact the author at admin@skeeterkitefly.com
or send snailmail to P. S. Ehrlich at
P. O. Box 13470, Des Moines WA 98198-3470


The Skeeter Kitefly Website and Split Infinitive Productions
Copyright © 2002-2011 by P. S. Ehrlich; All Rights Reserved.

Best viewed at 1024x768 resolution on MS Internet Explorer version 7.0