The Ups and Downs of Skeeter Kitefly
Skeeter Kitefly's Sugardaddy Confessor

_______________
Last Updated

January 25, 2016

P. S. (Paul Stephen) Ehrlich

—pictured here as Toulouse-Lautrec's Taller Brother—
was born, raised, and educated in Kansas City, Missouri.
After enduring thirty-one summers and winters there,
he exchanged Middle Western climate for Puget Sound's
in 1988. Employed by the University of Washington
(not necessarily as an instructor) he lives with himself
outside Seattle.
Though not associated with any graduate creative
writing programs, P. S. Ehrlich was once reading
Jitterbug Perfume in a West Coast public cafeteria
when Tom Robbins himself walked by. "Hey!" said
Tom Robbins, "is that a good book?"


STANDARD DISCLAIMER
The Skeeter Kitefly books, 13 Black Cats Under a Ladder, Bolster Not Molest Her, Marat à la Mode, and Bagelanna are works of fiction. Names, characters, places and incidents are either the product of the author's imagination or are used fictitiously. Any resemblance to actual events or locales or persons, living or dead, is entirely coincidental.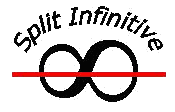 A Split Infinitive Production

The Skeeter Kitefly Website
Copyright © 2002-2016 by P. S. Ehrlich;
All Rights Reserved.