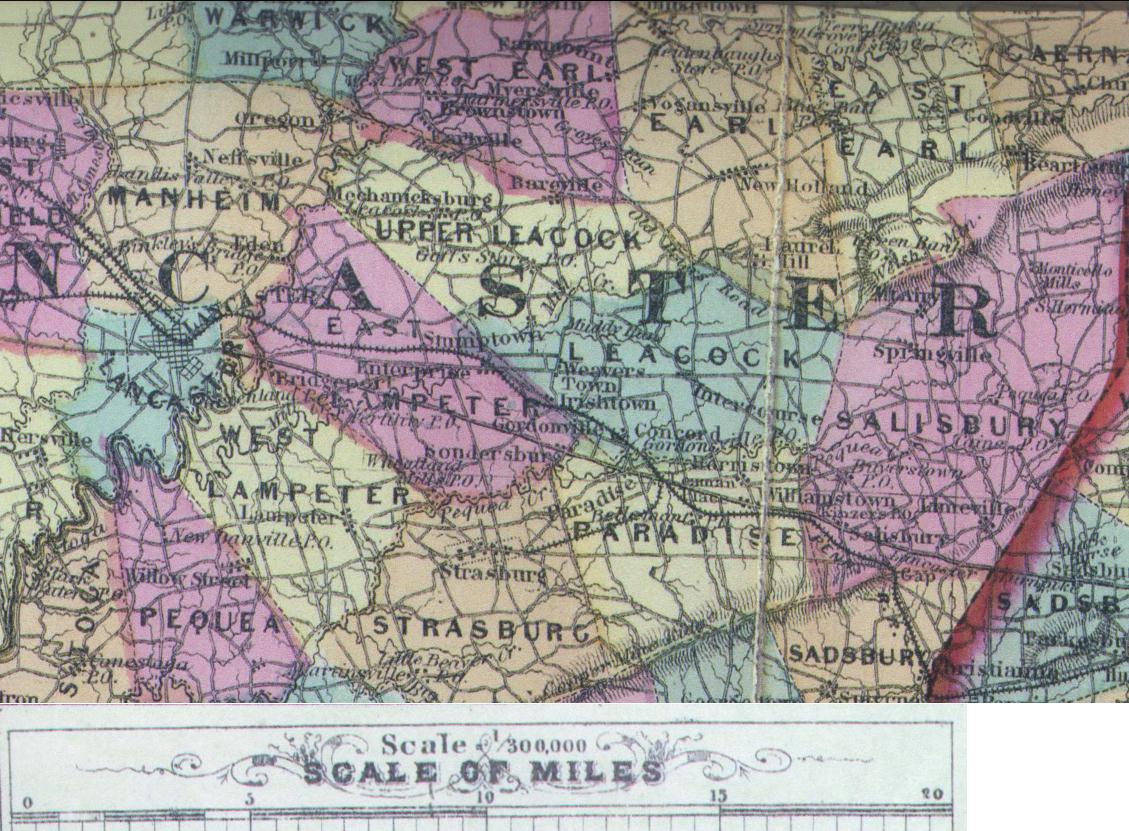 1872 Map of Lancaster County, Pennsylvania (portion)
Old Peters Road can be seen as the border between West Earl and Earl Townships (to the road's northeast) and Upper Leacock and Leacock Townships (to the
road's southwest). Mill Creek crosses Old Peters Road just above the top right corner of the T in "[LA]NCASTER." New Holland is north of this point, in the center
of Earl Township; Intercourse is due south, in the center of Leacock Township; both towns's names cross the map's crease. Gordonville and Paradise are southwest
of Intercourse; the city of Lancaster is eleven miles to the west.